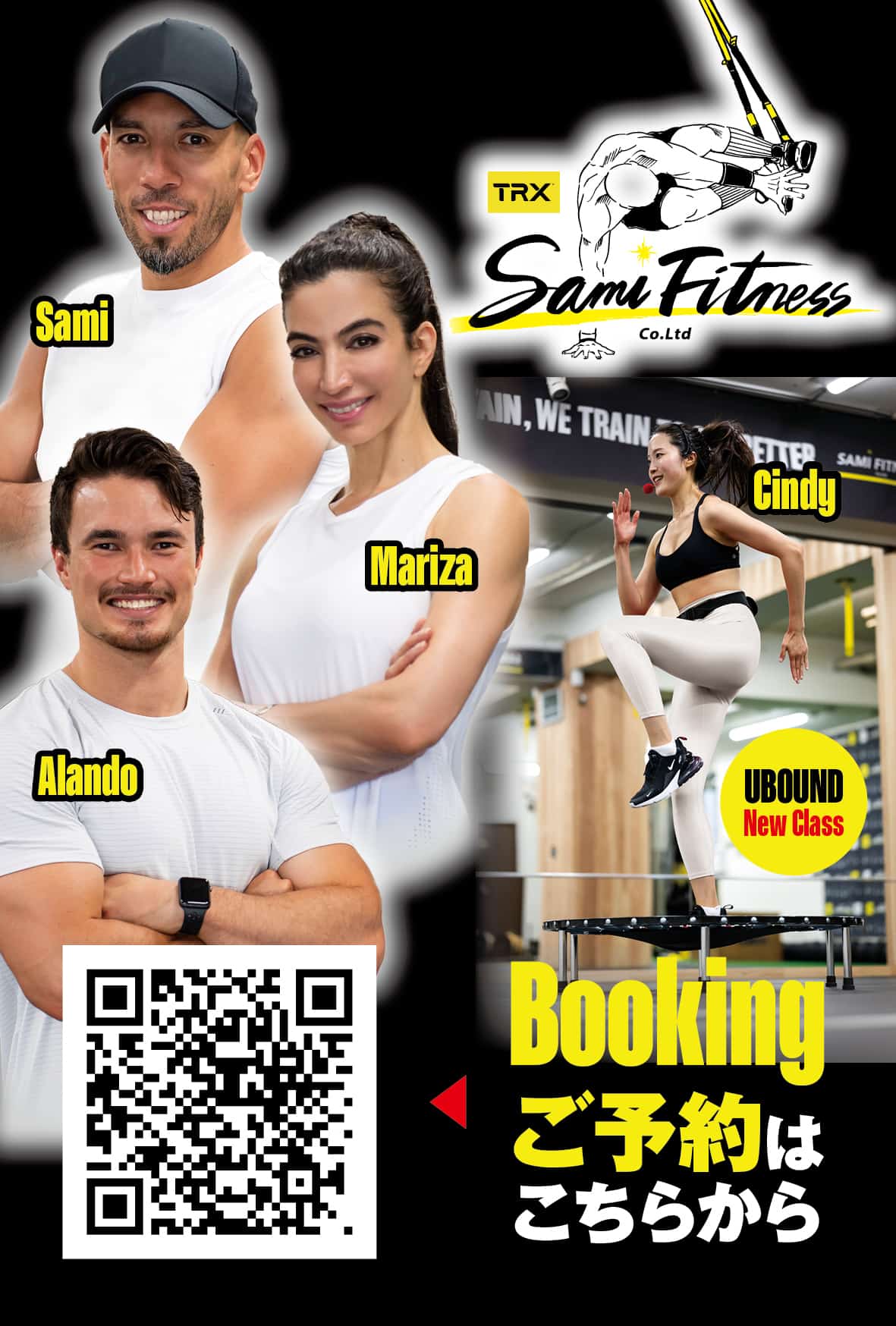 Sami Fitness has been established since April 2014. In the hub of Tokyo in the posh Minami Azabu it is the host of a vibrant multicultural fitness  community.
SamiFitness offers a wide range of fitness classes of the highest standard in multi languages, making it a fitness home for many.  Being one of the only TRX gyms in Tokyo, and the Ambassador of the TRX system  in Japan, SamiFitness aims to offer fitness for all levels. We offer a wide range of classes to fit every persons needs and lifestyle. From a variety of TRX classes, to radical power, strength training, yoga, dance cardio and more.  Having dedication and passion  for quality of movement, SamiFitness  is dedicated  to target each clients individual needs assuring proper form, safety and quality results! 
We offer group and small group classes,  one on one personal training and semi private  classes. SamiFitness takes great pride in keeping the facility pristine, sanitized and clean.
The passion of SamiFitness is in inspiring and motivating its clients in a fun and energetic atmosphere to not only reach their goals, but to challenge themselves in continually progressing forward.
The motto at  SamiFitness is :"We don`t train to maintain, we train to get better" 
Joining SamiFitness is more than joining a gym. It is the first step in a health and fitness journey which will become an integral part of your healthy and happy lifestyle.
WELCOME TO SAMI FITNESS
One-on-one personal training is customized by Sami to fit your personal needs and goals.
He will create a program using a variety of equipment such as TRX, RIP trainer,
and a row machine in combination with functional movement training.